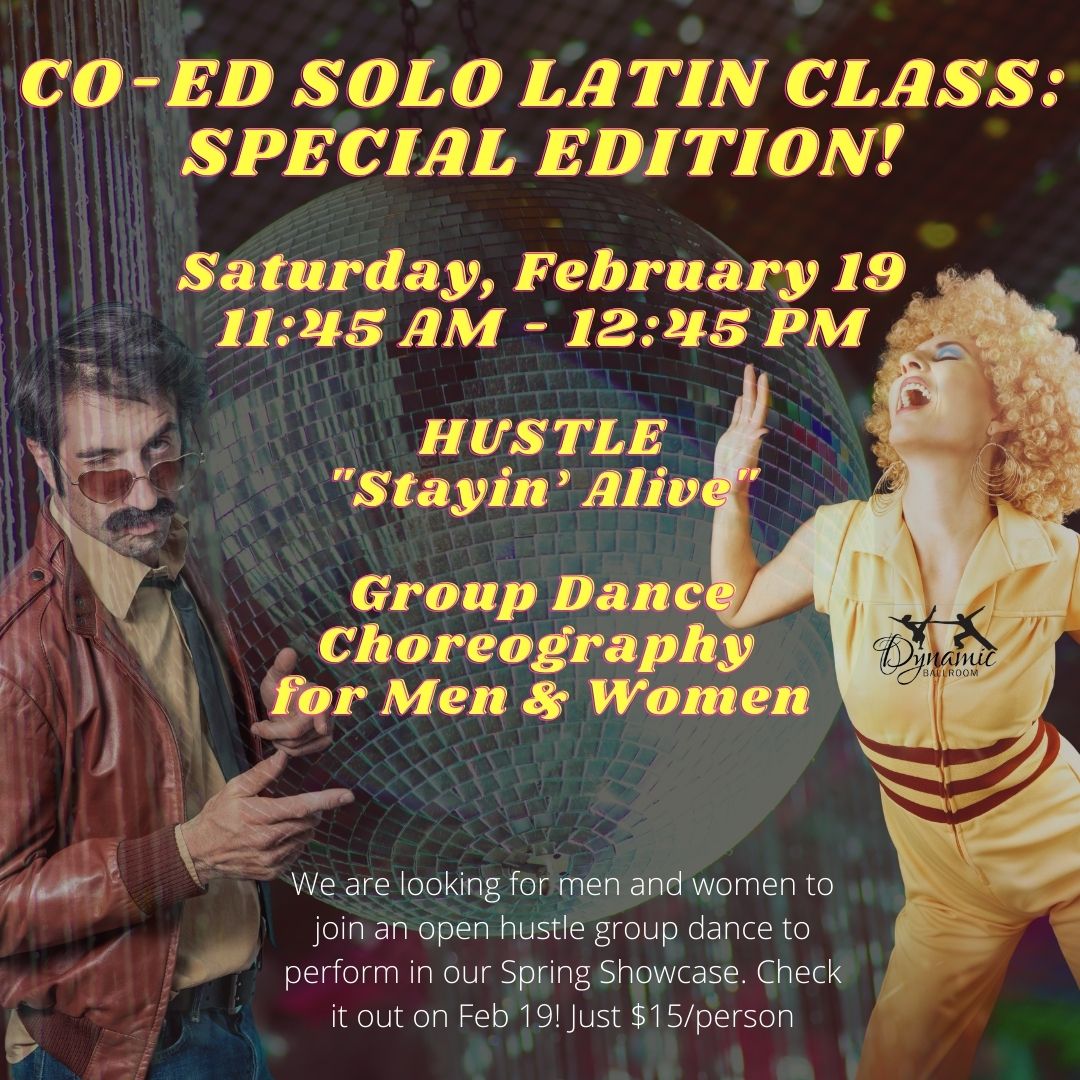 Break out your bell bottoms! Our Co-Ed Solo Latin class will be performing a group show dance at our Spring Showcase to a remix of "Stayin' Alive".
Starting Saturday, February 5, we'll begin our Hustle series that will build into the show dance. Be sure to attend class on one or all of the dates below to sign up for the show dance.
No partner needed. Solo Latin styling and moves for men and women to improve your ballroom dance skills!
Men will become better leaders and women improved followers with strength and ease in the connection.
Class begins with a latin dancer's warm-up, technique drills and choreography for men and women.
Saturday, February 5: HUSTLE Basics
Saturday, February 12: HUSTLE – Figures & Footwork
Saturday, February 19: HUSTLE – Stayin' Alive Formation Choreography for Men & Women
Saturday, February 26: HUSTLE – Stayin' Alive Formation Choreography for Men & Women Part 2

Cost is $15 drop-in, or $65 for a 5-class pass.
For men and women. All levels will be challenged! NO PARTNER NEEDED.Purchase class passes in advance, or at the door.https://dynamic-ballroom.square.site/