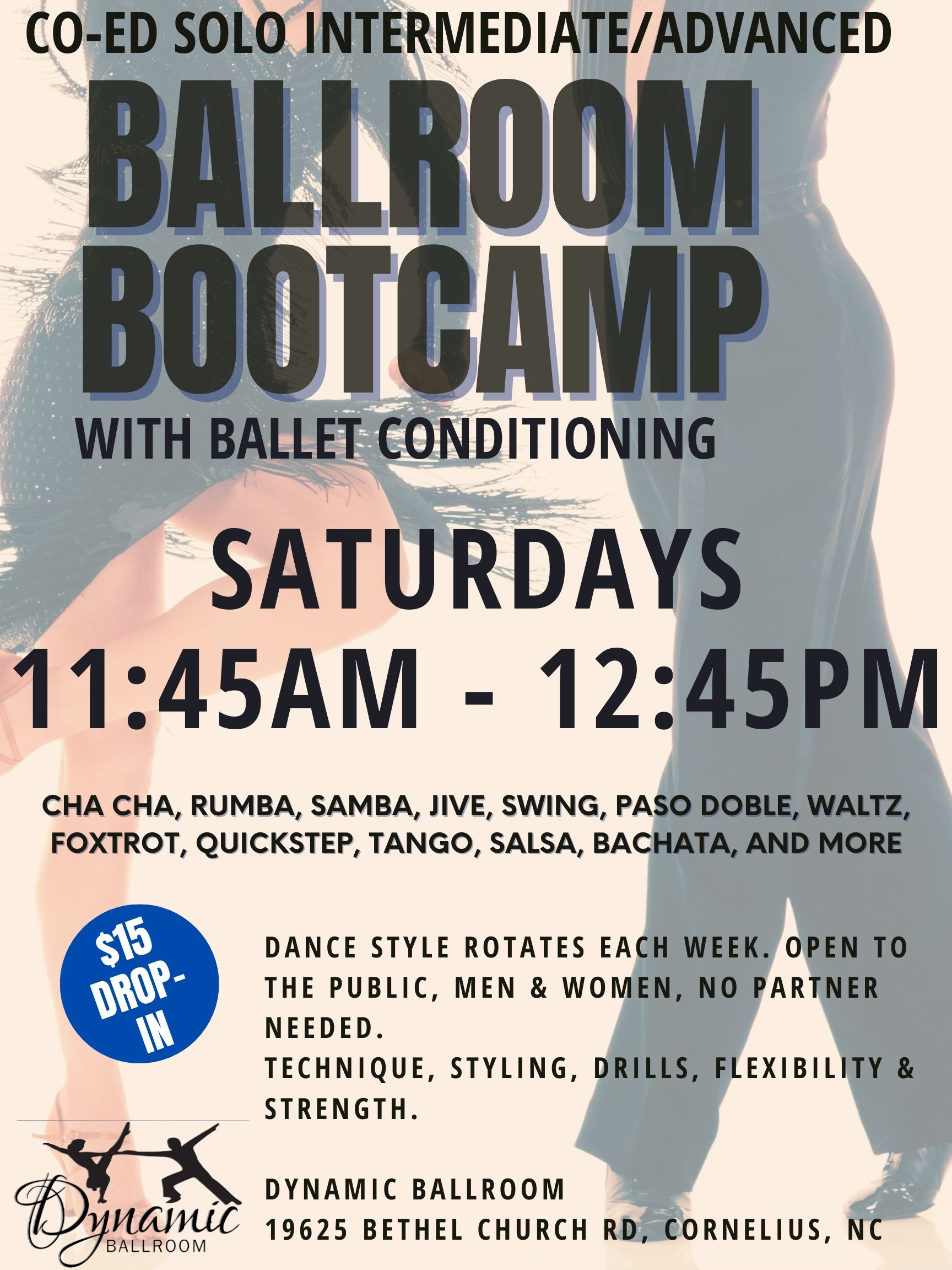 Let's kick it up a notch dancers. Join Christine for our BootCamp class Saturdays at 11:45AM.

Class will cover Ballroom and Latin styling and moves for men and women to improve your ballroom dance skills!
Men will become better leaders and women improved followers with strength and ease in the connection.

Class begins with a dancer's warm-up to specifically build flexibility, balance and strength for both new and experienced dancers, technique drills and choreography for men and women.

Walk-ins are welcome and no registration is needed.
Purchase class passes in advance, or at the door.https://dynamic-ballroom.square.site/