Join us for Friday night ballroom dance group classes, open to the public, all levels welcomed!
You may purchase tickets online ahead of time or pay at the door, no registration needed. Purchase online tickets here.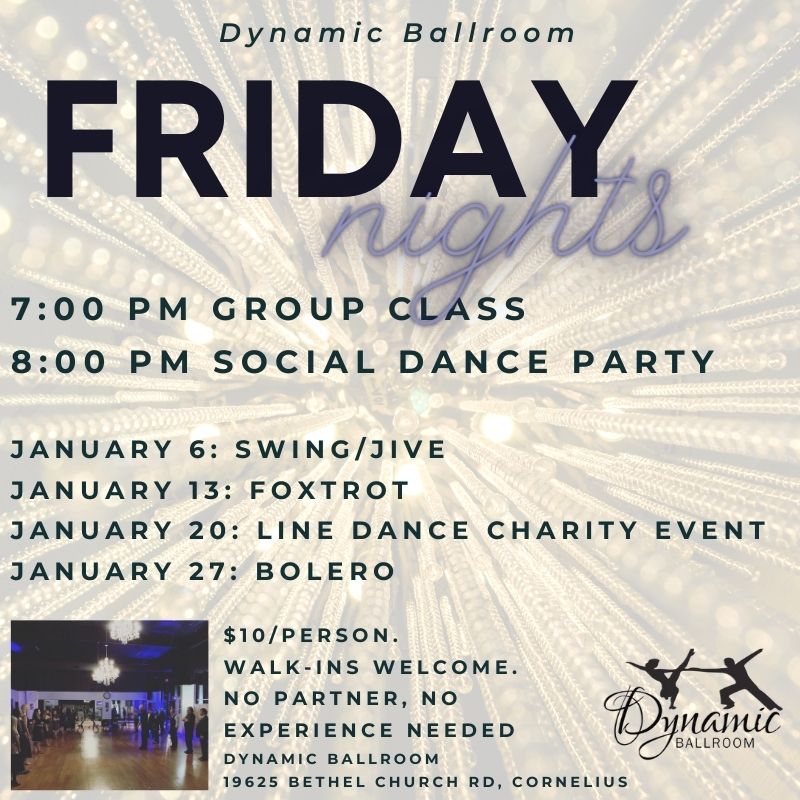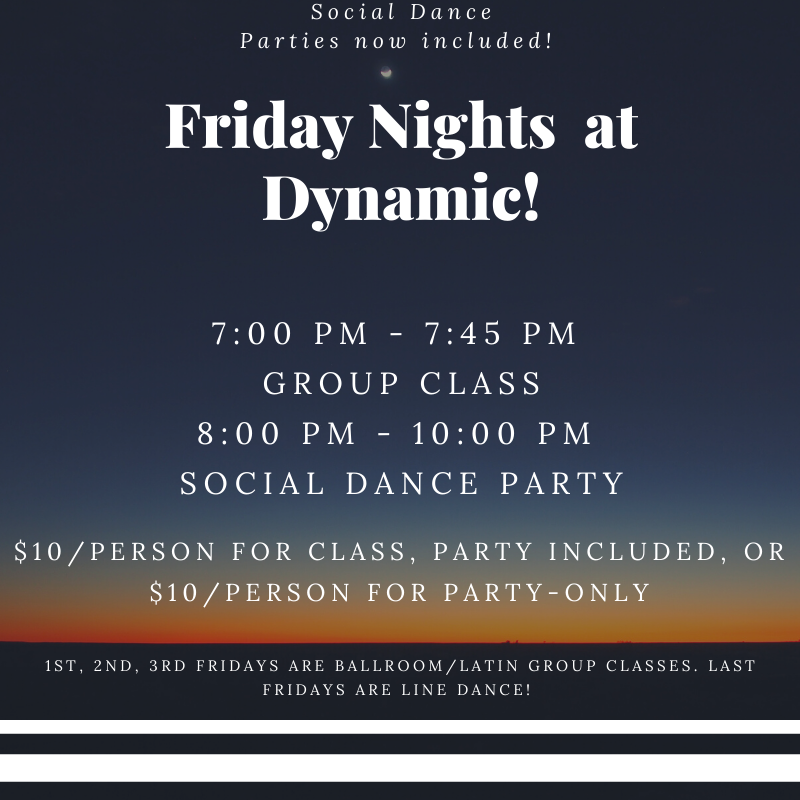 Join us for ballroom dance classes every Friday night at 7:00 PM, featuring a new dance style taught each week, geared towards all levels of dancer from absolute beginner to advanced.
We will now be adding in some partner work for those who would like to dance together.
Solo dancers will learn steps and technique a short routine that can be applied to partner dancing in the future as well!
Dances include:
Cha Cha, Samba, Salsa, West Coast Swing, Bachata, Swing, Jive, Rumba, Waltz, Foxtrot, Tango, Quickstep and more.
Have a request for a specific dance? Message us!
Purchase tickets online ahead of time, or pay cash/card at the door.
$10/person for class, and includes social dance party afterwards,
or $10/person to come for the social dance only.