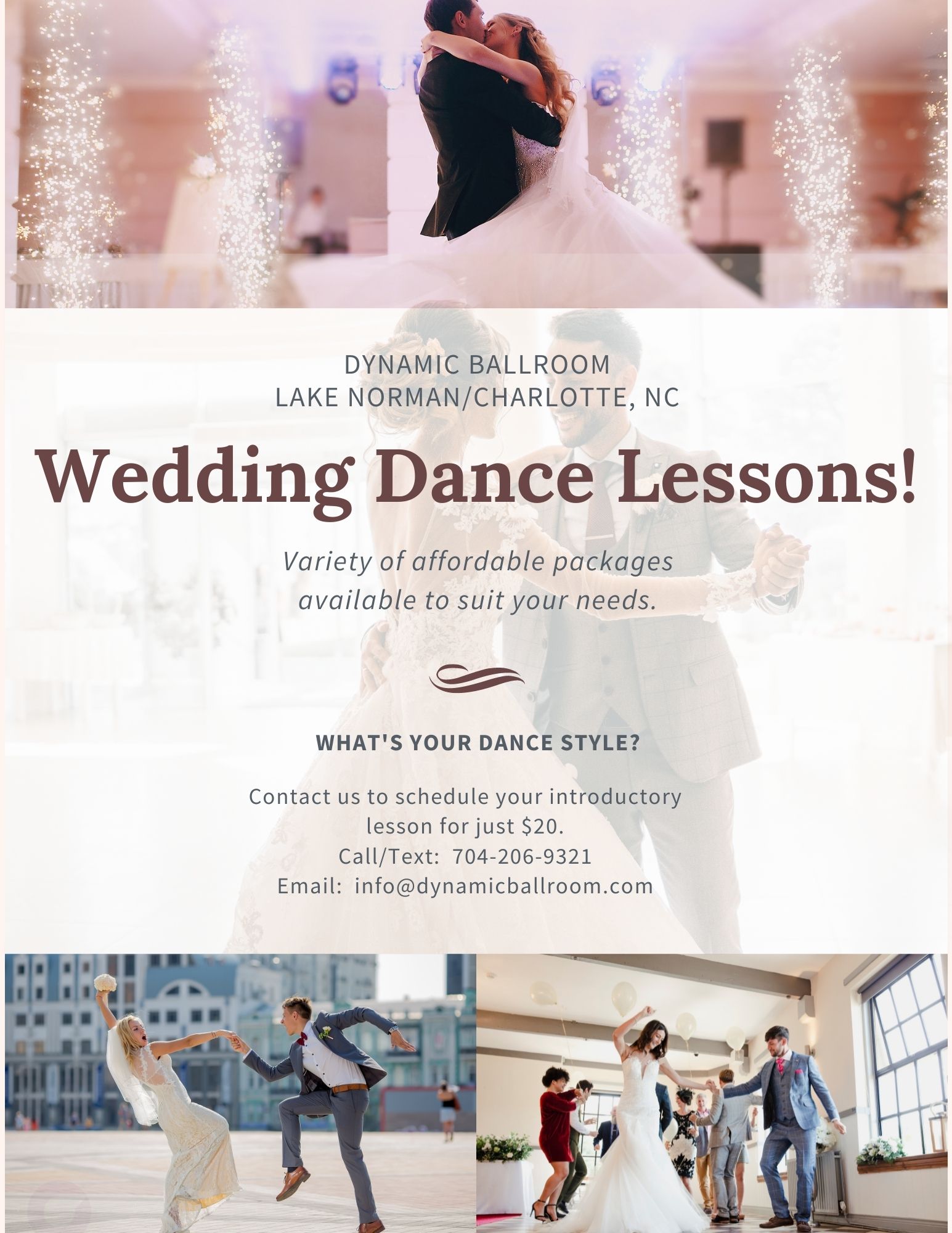 We offer a variety of options to prepare you for your first dance on that special day!  Don't miss the chance to make your wedding even more memorable, and learn some moves that you can use the rest of your lives together.
Whether you'd like a few simple moves to make the night special, or you want to go for a full-blown, all-out choreographed number, we provide what is right for you!
Contact us today to schedule your introductory private lesson for $20, and afterwards discuss packages available to suit your needs. We offer some of the most reasonable package prices in the area, because we believe in making high quality dance instruction accessible to more. Contact us at 704.206.9321 or [email protected] to get started today!
Reviews:
We took lessons for several months prior to wedding and we were super happy with how everything turned out. We really enjoyed working with JR who was a lot of fun but also very professional and it was wonderful to have a choreographed dance so that we didn't have anything to worry about on our wedding day. Would highly recommend to others!!! – megan