Sundays: February 19th – May 21st, 2023
6:00PM – 7:00PM
The Dynamic Divas Latin Dance Formation Team is a powerhouse group of women directed by professional ballroom dance instructor, Christine Hipsky. Each session we accept new dancers to join – our trial class is open to the public, drop-in and see what it's all about. No experience is necessary.
Divas have two sessions each year, to prepare an open Latin group showdance for Fall Showcase and Spring Showcase events. New dancers are always welcome to join.
Practices held every Sunday @6PM through May 21, 2023, and include technique work and drills on top of learning and perfecting the show choreography. Dance styles covered include Cha Cha, Rumba, Samba, Swing, Salsa & More.
Interested in becoming a Dynamic Diva? Join us for a $15 trial day to kick off our Fall Session on Sunday, February 19th, 2023 at 6:00PM. We'll be dancing to Lady Marmalade from Moulin Rouge!
Walk-ins welcome, no registration needed for the trial class. Can't make the trial on February 19th? Join us the following Sunday, February 26 at 6:00PM.
Last week to join the group will be Sunday, March 5th.
Questions? DM us or contact Christine at 704.778.8095
Questions? Call/Text Christine at 704.778.8095
View our Show Me How You Burlesque routine from November, 2021: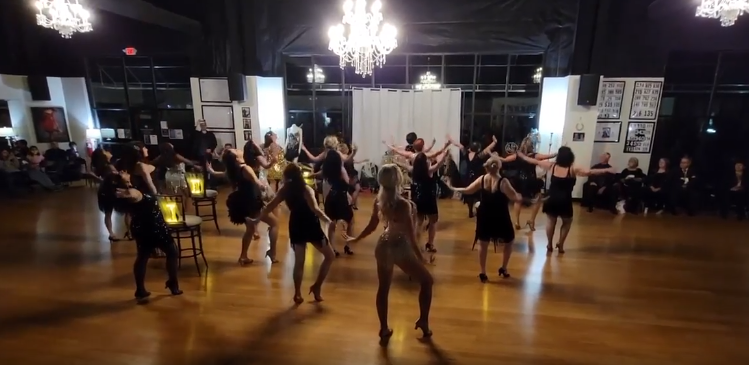 Check out our medley of Cha Cha and Rumba performed at our spring showcase May 1, 2022: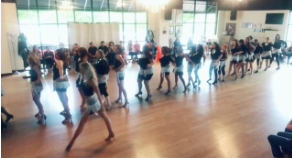 Cost: $15 for the first trial, afterwards $245 entire session, including showcase and extra practices.