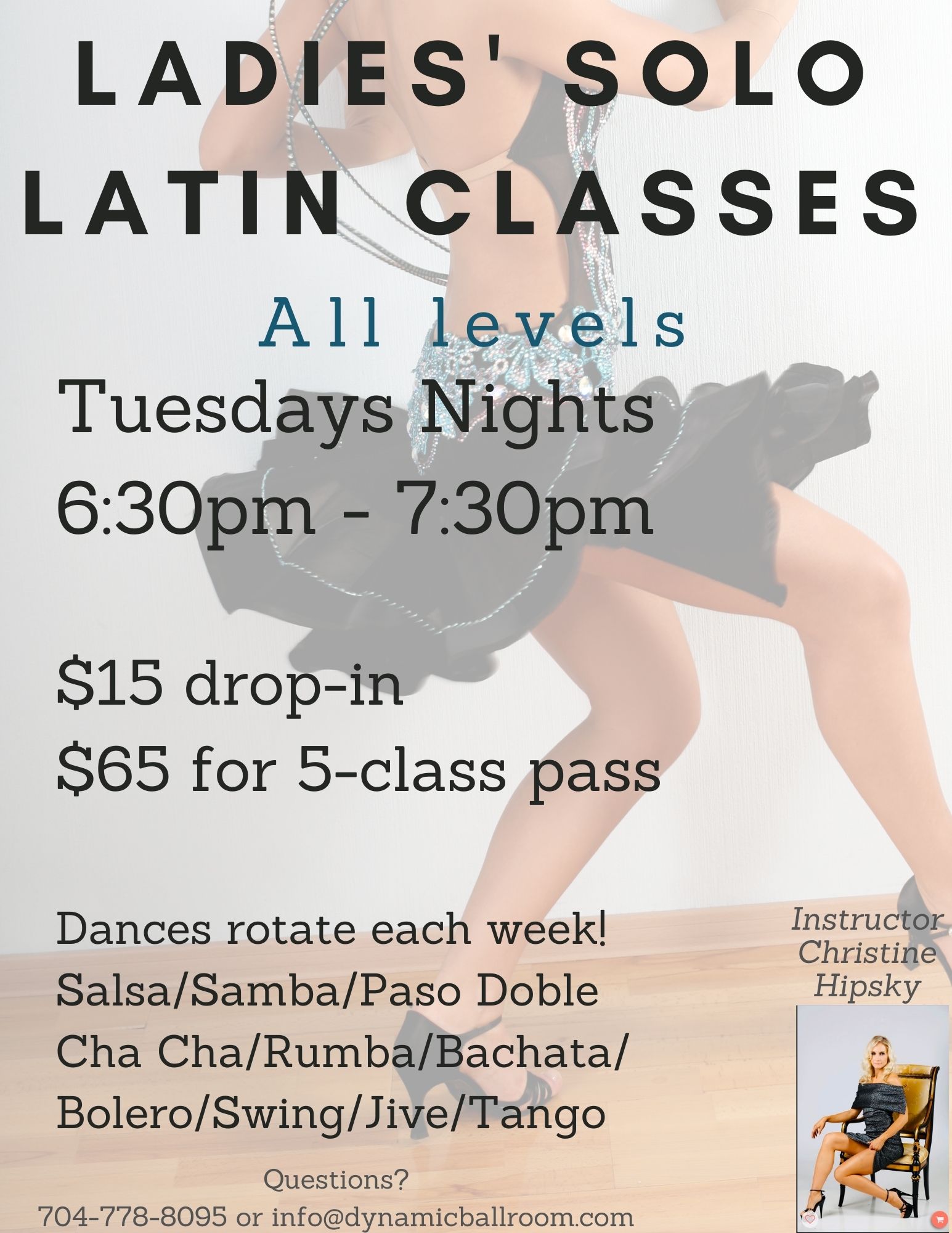 Join Christine for SOLO Latin dance classes for women every Tuesday night at 6:30pm, featuring a new dance rotating each week.
We will learn latin dance steps, styling, and technique specific to the ladies, and put it together into an open solo routine that can be applied to partner dancing in the future as well!
Class is a full 60 minutes and includes Latin dancer warm-up and stretching cool down. Expect a workout. Increase your strength, flexibility, grace, posture and confidence!
Walk-ins are now welcome! Pay cash/card/check at the door, purchase online tickets ahead here, or Venmo @Christine-Hipsky.
https://dynamic-ballroom.square.site/
TUESDAY NIGHTS. 6:30pm – 7:30pm
$15/person drop-in (single class)
$65 for a 5-class pass