TUESDAY NIGHTS. 6:30 PM – 7:30 PM.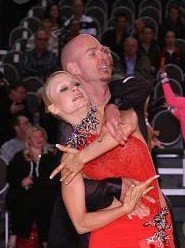 Ladies, let's get your dance-bodies into shape on the fast track with this one-hour intensive latin class for all levels of dance and experience.
We will learn latin dance steps, styling, and technique specific to the ladies, and put it together into an open solo routine that can be applied to partner dancing as well!
Style of dance and routine will rotate every 3 weeks.
Class is a full 60 minutes and includes Latin dancer warm-up and stretching cool down. Expect a workout. Increase your strength, flexibility, grace, posture and confidence! Modifications provided for beginner to advanced.
Walk-ins are now welcome.

January 18: SALSA Basics: Footwork & Hips January 25: SALSA: Back & Arm Styling February 1: SALSA: Open Shines & Speed
Pay cash/card/check at the door, purchase online tickets ahead here, or Venmo @Christine-Hipsky.
https://dynamic-ballroom.square.site/
$15/person drop-in (single class)
$65 for a 5-class pass
Contact us at [email protected] or 704-778-8095 if you have any questions.
Walk-ins are now welcome! Pay cash/card/check at the door, purchase online tickets ahead here, or Venmo @Christine-Hipsky.
https://dynamic-ballroom.square.site/