Free Trial on Sunday, February 6th. 5:00 PM – 6:00 PM.
Check out our last performance here!
Session begins Sunday, February 13th. Runs through our showcase performance that will occur on May 1, 2022. We will meet every Sunday 5:00 PM – 6:00 PM, 2/13 – 5/1. Group is geared towards all levels of dancers to prepare a group showdance (no partner work, women only). Dance styles include Rumba/Cha Cha/Samba. No ballroom dance experience is needed.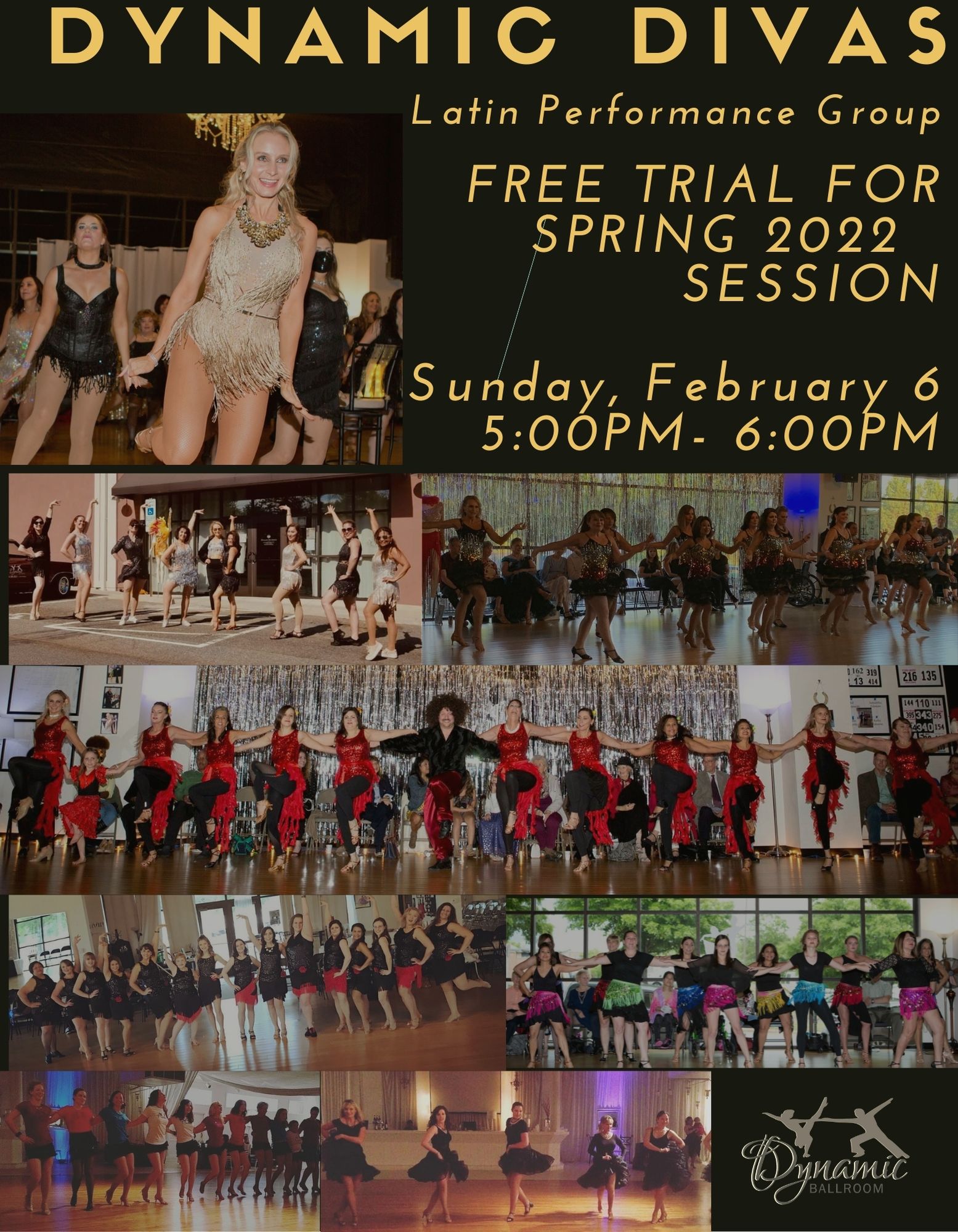 Reply here to indicate your interest or contact Christine at (704) 778-8095.
$195/person for the session, includes dress rehearsal, admission and performance in the Spring Showcase event!
Active Dynamic Divas members also receive 20% off Ladies' Solo Latin classes on Tuesdays at 6:30PM.