Experience the difference in our high-energy, one-hour Zumba Dance Fitness classes with Kiril!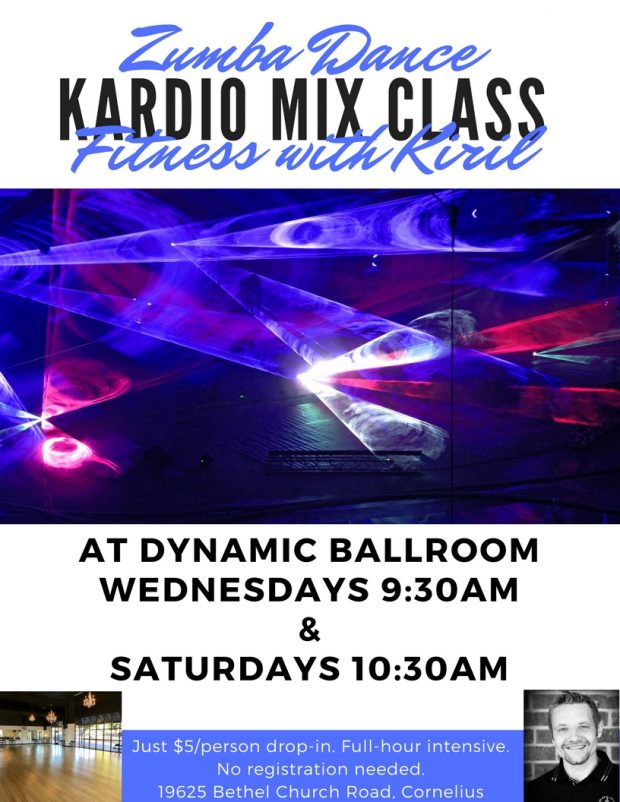 A serious hour of dancing and fitness to kick-start your day! Join the amazing, high-energy Kiril. Certified in Zumba and MixxedFit to burn 700-800 calories (or more!) in a single session.
Wednesdays at 9:30am
Saturdays at 10:30am
Just $5 per person drop-in!
We promise you will leave the class happier and with more energy.